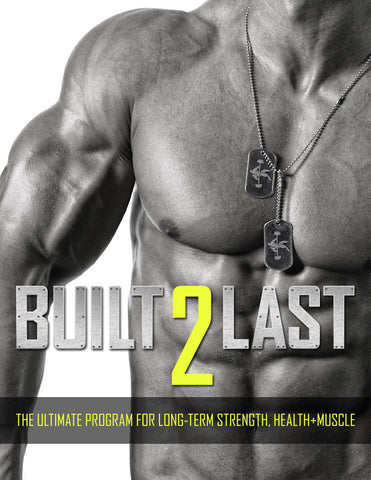 Built 2 Last has transformed more bodies than any other program we've ever created! This 10-week program was designed for anyone looking to improve their strength, body composition, muscularity, mobility and overall health. And the good news is you don't have to spend all day, everyday, in the gym to see incredible results. Because the workouts are so comprehensive and unique, you are only required to train 3X a week. This program does not require any special equipment, either. Virtually anyone can perform the Built 2 Last workouts at any gym! (ALL exercises in the program are hyperlinked to videos so you can see exactly how to perform each one with perfect technique.) 
NOTE: This is a DOWNLOADABLE product - it is NOT a hard copy book that gets delivered in the mail. 
All sales are final. No refunds.  
---
More from this collection