STRONG (documentary)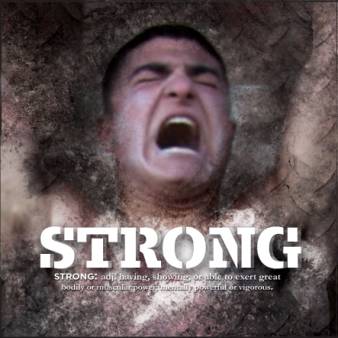 Back in 2007/2008 a camera crew followed around Joe DeFranco and a handful of his clients. There were no scripts and certainly no rehearsals during the filming of this documentary. The cameras captured a completely REAL "fly-on-the-wall" view of what was going on behind the garage doors of DeFranco's Gym.
Here's what Elitefts.com CEO Dave Tate said about STRONG after it's release in 2009:
"STRONG is one of the most inspiring documentaries I have ever watched. From a future NFL recruit with a tough background, to a 13 year-old struggling wrestler, to a 40 year-old executive who just overcame a severe illness – and a well-to-do athlete seemingly unaffected by today's economy – all share one common goal – getting STRONGER!
This documentary is emotional on so many levels. It's about that drive for self-improvement and never giving up. It bleeds persistence and overflows with blood, sweat and tears. It highlights adversity and setbacks, demonstrates resolve and courage, and is about digging until you reach your most deep inner self. But above all, it's about emotion.
Following Joe DeFranco throughout an entire year, STRONG provides a glimpse into the life of a man that lives to bring out the best in people."
NOTE: This product is a digital download. It is NOT a physical DVD.
All Sales Final. NO REFUNDS.