REBUILT (Ebook)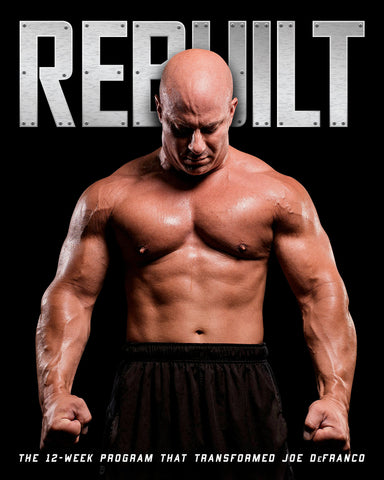 REBUILT  is the program that completely transformed Joe DeFranco's body and health. It enabled him to reach single-digit bodyfat levels for the first time in 20 years, while simultaneously improving his strength and muscularity. 
This 12-week program consists of 3 phases: The Foundational Phase, The Strong Bastard Phase & The Shredded Bastard Phase. *It also includes Joe's weekly meal plan & specific supplementation protocol! 
If you would like to "get inside Joe's head" and find out exactly what he did to get in the best shape of his life [at 41 years old] - the REBUILT program is for you! 
NOTE: This is a DOWNLOADABLE product. It is NOT a hard copy book that gets delivered in the mail.  
All sales are final. No refunds.