Built like a Badass (Ebook)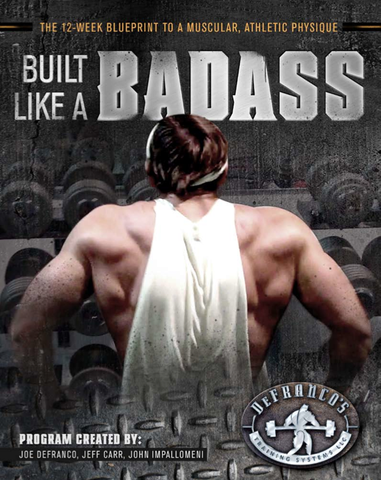 Built Like a Badass is one of the most unique and effective training programs ever created by Joe DeFranco and his team!
This 12-week program was designed for weekend warriors, average Joe's and washed-up meatheads who want to possess the strength, conditioning and muscularity of a college or professional athlete! Police, Fire and Military personnel have also had tremendous success with this program. Two of the key features of this "badass" program are that you're only required to train 3X per week and there are no special equipment requirements to complete any of the workouts. Virtually anyone can perform this program - NO EXCUSES!
This ebook includes the background and methodology behind the program; an extremely detailed 12-week training program with video links to all uncommon exercises; and an FAQ section at the end.
NOTE: This is a downloadable ebook - it is NOT a hard copy book that gets delivered in the mail!
All sales are final. No refunds.